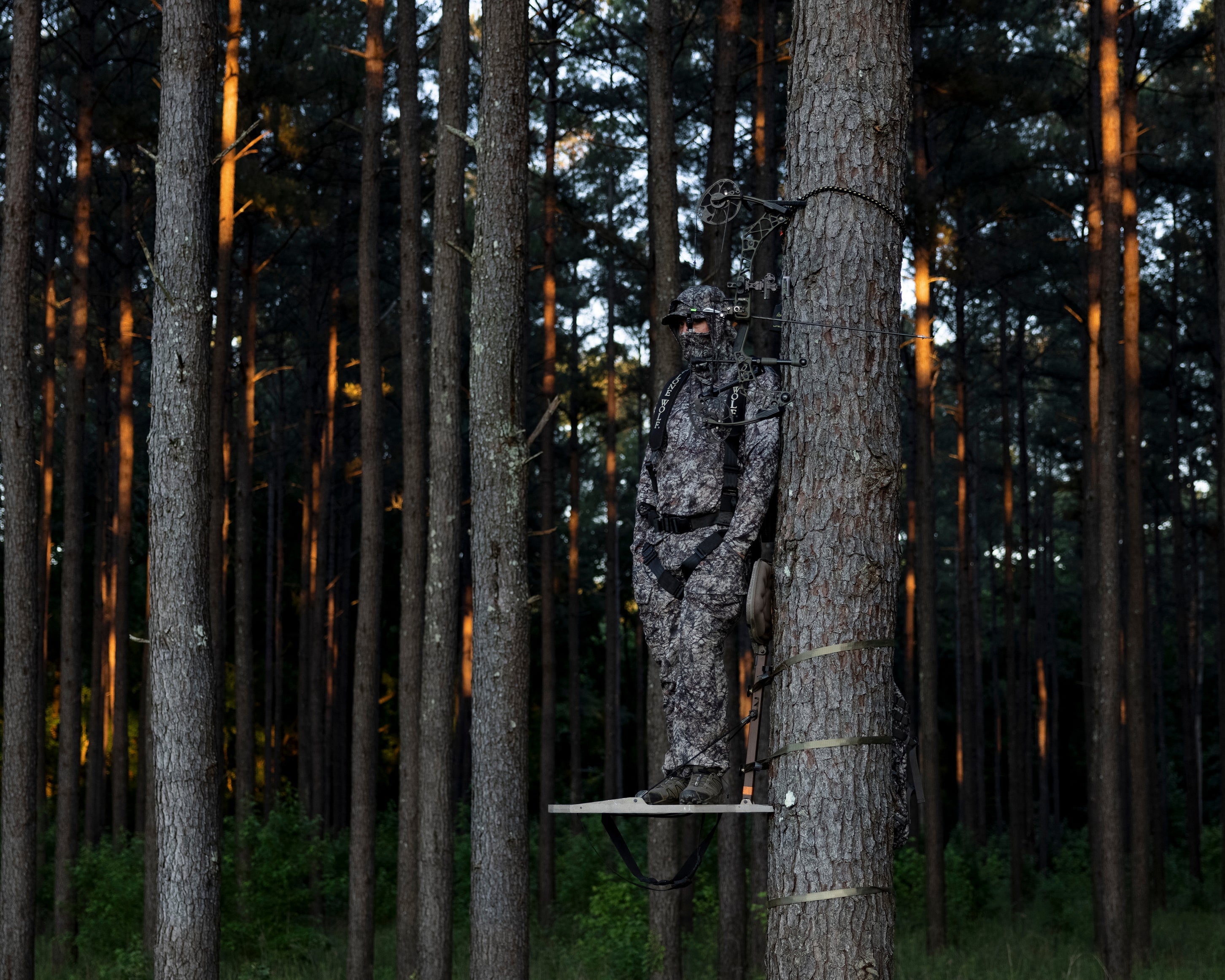 About ASIO Gear
Passion, technology, and function led to the birth of a bowhunting apparel line that is changing the way whitetail hunters feel about the sport they love. Backed by more than 30 years of bowhunting experience, ASIO Gear brings a new camouflage to market that has never been seen before.
WHY ASIO GEAR? 
ASIO Gear was started out of a passion for whitetail bowhunting by a guy who has been part of the hunting industry for over 30 years. Joe Miles, ASIO Gear's founder and CEO, is an over-the-top whitetail bowhunter who was looking for a way to take his bowhunting to the next level. In the end, he created a never-before-seen camo pattern that he knew would do exactly that. In short, make him better at what he loved doing most.
So, who is ASIO Gear? We are a South Carolina based company comprised of a dedicated team who has a passion for whitetail bowhunting. We want to create the best whitetail hunting camo to help hunters like you (and us) be better, be in the stand longer, and ultimately be a more confident, efficient, and effective bowhunter. Period.
WHAT MAKES ASIO GEAR DIFFERENT?
The hunting apparel market is saturated with premium brands that have made a name for themselves in the camouflage industry, but none have created an apparel line specifically for the whitetail, tree stand bowhunter.
Our goal for ASIO Gear was to create a high end whitetail hunting apparel line that could maximize bowhunters' efficiency and effectiveness while bowhunting from a tree.
ASIO Gear offers a camouflage pattern that has never been seen before. Our ASIO RAPTOR CAMO® pattern was inspired by the feather pattern and blend of the most majestic tree predators and master of camouflage, the owl.
Our one-of-a-kind ASIO RAPTOR CAMO® pattern blends perfectly in any tree, in any part of the whitetail range, giving bowhunters flexibility no matter where they roam. A pattern that works in the deep woods in the South and also in the leaf-barren hardwoods of the Northeast in the winter? How is that possible?
The versatile camo design and coloring so closely resembles the look of an owl, that no matter your background, a whitetail's eye will only see the tree. No other camouflage can come close to our ASIO RAPTOR CAMO®, and we have tested them all.
And when it comes to performance, our ASIO Gear-exclusive fabrics and highly-functional features, like built-in face masks, form-fitting sleeves, range finder pockets, and simple, yet effective designs, give bowhunters exactly what you need — nothing more.
ASIO Gear apparel line is the optimal tool bowhunters need to get the job done. We believe it is the best hunting clothing line on the market today. No frills, no gimmicks, just hard-core bowhunting camo, designed to make you a better hunter.
We believe in our gear so much that we offer a lifetime warranty.
And, if for any reason you're not happy with your gear, simply send it back within 30 days of your purchase for a full refund.
So, what do you have to lose?